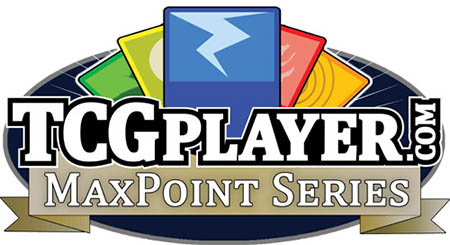 No products available
2014 Sees an overhaul of our TCGplayer.com Point Series race. We have learnt a lot from last season and have improved on it!

First and foremost: There are now 3 "Points Series" that will run for 8 events each. (Series 1 did not have enough events run to qualify players.)
Series 2: Spring Fling- March 8th to May 3rd (top 6 will be invited to the September event)
Series 3: Summer Starts- May 10th to June 28th (our birthday) (top 5 wil be invited to the September event)
Series 4: Summer Sizzler- July 5th to August 30th (top 5 will be invited to the September event)
Each series will have the top 5-6 players invited to a special event on September 20th to play for the top prize: A paid flight to the 50k TCGplayer.com event on October 24-26 in Columbus Ohio.

How our Points series has changed:

The main goal of our series is to have fun and get people playing and reward EVERYONE that makes it to events.

With that in mind:

Each Saturday will be an event at 6:00pm using the new tcgplayer.com series events called Copper Events. We will also have a Bronze, Silver or GOLD event peppered in our series to add more prizing for the players.

Prizing will be detailed below for the TCGplayer.com side. For Myth Points players will receive the following:

1st place: 4 points

2nd-3rd place: 3 points

4th- 8th place: 2 points

9th and beyond 1 point each

As well: If you attend either of our FNM events you receive an additional 2 points for attending.

Pretty simple, but you may be asking "what prizing do we all get?"

Every point you earn during the series will be doubled and then turn into STORE CREDIT.

As an example: Player A plays all 8 events and tops each one. That player receives 32 points (4 per top x8 events) and makes it out to all 8 FNMs as well giving him/her an additional 16 points. Their total is 48 points which makes $96.00 in store credit PLUS an invite to the September event!

Let's say you are not as lucky, but you still attend every event. You would receive 8 points for showing up to the tcgplayer.com events and then 16 points for FNM. That is 24 points which means $48 in store credit after 8 events.

The Caveats:
You need to attend 4 of the 8 TCGplayer.com sereies events on the Saturdays to have the points redeem for Store Credit and/or to be invited to the final event in September for a trip to the 50k tournament in Columbus in October.
If you place in the top 4 in a Series, you may play in any other series, but the next player in line will get an invite (so players 5-8 if the top 4 are the same players twice).
We will be posting pictures of our players on FaceBook during events.
---

Costs, Formats and Prizes
Format: Booster Draft
3 rounds with per pack prizing for each win per round. (Ties do not pay out)
Cost: $21.00 (GST INC)
1st Place - Playmat 5 Max Points, 2 Author Tokens
2nd place- 2 points
If we have more than 16 players we will have additional prizing. Minimum 8 players to run this event.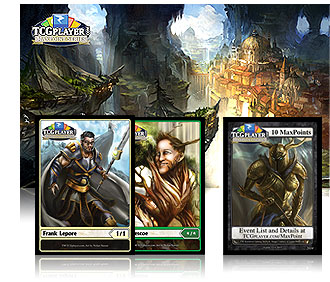 ---

Format: Standard
3 or 4 rounds depending on participation
Cost: $12.50 (GST INC)
1st Place - Playmat 10 Max Points, 2 Author Tokens
2nd Place - Playmat 5 Max Points, 2 Author Tokens
3rd & 4th Place- Playmat, 2 Max Points
5th to 8th Place- 2 Max Points
If we have more than 16 players we will have additional prizing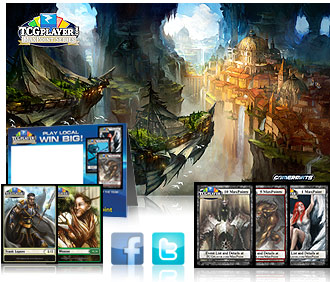 ---

Approximate Prize Value $500.00
Format: SEALED (these will run as Launch Parties for MtG Set releases)
4 rounds with cut to top 8
Cost: $37.50 (GST INC)
1st Place – 24 Boosters of latest set release Playmat 20 Max Points, 2 Author Tokens
2nd Place - 12 boosters of latest release, Playmat 10 Max Points, 2 Author Tokens
3rd & 4th Place- 6 boosters of latest release (each), Playmat 5 Max Points, 2 Author Tokens
5th to 8th Place- 4 boosters of the latest release (each), +Playmat 2 Max Points
9th to 16th Place – 1 booster of the latest set (each), 1 Point
If we have 32 or more players we will have additional prizing as follows:
9th to 16th Place – 2 boosters of the latest set (each), 1 Point
17th to 32nd Place – 1 booster of the latest set (each)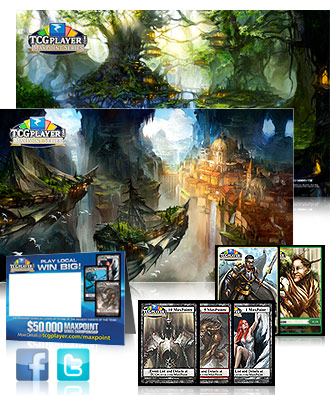 ---

Approximate Total Prize Value $1000.00
Format: SEALED (Our BIRTHDAY PARTY))
4 rounds with cut to top 8
Cost: $47.50 (GST INC)
1st Place - $ 100.00, 24 packs of latest set release Playmat 30 Max Points, 2 Author Tokens
2nd Place - 24 packs of latest set release Playmat 20 Max Points, 2 Author Tokens
3rd & 4th Place- 12 boosters of latest release, Playmat 10 Max Points, 2 Author Tokens
5th to 8th Place- 6 boosters of latest release (each), Playmat 5 Max Points, 2 Author Tokens
9th to 16th Place - 2 boosters of latest release (each) 2 Points
If we have 48 or more we will have additional prizing as follows:
*1st Place - $ 100.00, 36 packs of latest set release Playmat 30 Max Points, 2 Author Tokens
*2nd Place - 36 packs of latest set release Playmat 20 Max Points, 2 Author Tokens
*3rd & 4th Place- 18 boosters of latest release (each), Playmat 10 Max Points, 2 Author Tokens
*5th to 8th Place- 9 boosters of latest release (each), Playmat 5 Max Points, 2 Author Tokens
*9th to 16th Place – 4 boosters of latest release (each) 2 Points
*17th to 32nd Place – 2 boosters of latest release (each)
*33rd to 48th Place- 1 booster of the latest release (each)