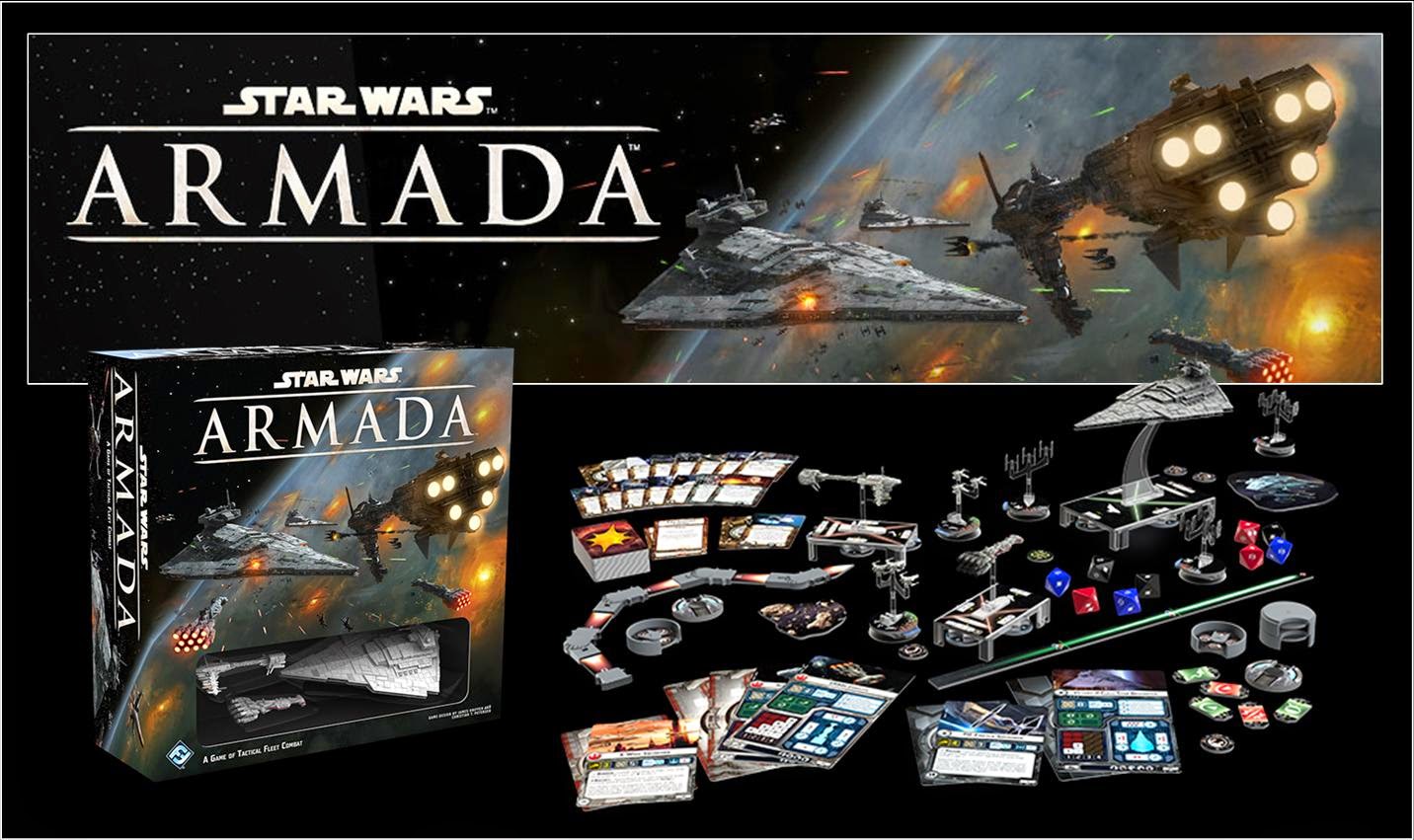 ---
Star Warss Armada Game Night
2nd Staruday of each month
Points 400
Time: 1pm (games going by 1:30)
Cost: $10 + GST
3 Rounds for the night. Winner takes the top prize and other goodies in the kit. Top 4 receive prizing.
We play for the Armada Game Night Kit at each event. Minimum 4 players for the event to go off. No upper limit.
Let us know you are attending!

---
Store Championship! 14 Player Capacity
Cost is $15.00 (plus an optional $5 for 2 slices of pizza)
Registartion Deadline is 10:30am on Aug 19th. 1st round begins promptly at 11:15am.
Store Championship Prizes
While many players will come to Star Wars: Armada Store Championships to compete for the Regional Championship bye awarded to the winner, there are other exclusive prizes up for grabs. Each kit contains enough prizes for the top 32 players.
Top 32 – An alternate art version of the upgrade card GR-75 Medium Transports.
Top 8 - Five acrylic Evade tokens. Small ships in Star Wars: Armada often depend on good maneuvering or timely use of their defense tokens to survive. These double-sided tokens will show your expertise in keeping these ships in the battle.
Top 4 - A double-sided, two-color acrylic range ruler—a cornerstone tool of the game.
Top 2 - A printed acrylic Assault Objective token. Assault objectives typically focus on destroying an important ship or target. Use this token to mark which ship your fleet wants to hunt down!
First Place - A printed art plaque to commemorate your victory and a first-round bye card that is valid at any 2017 or 2018 Star Wars: Armada Regional Championship!
No products available