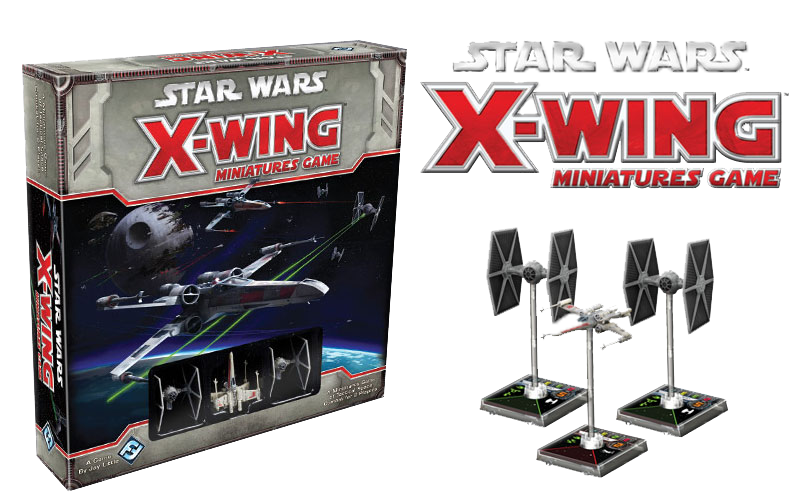 ---
Every Wednesday night at 6pm: Open X-Wing play night. No cost. Swing in, throw down and blast your freinds out of the stars!
Let us know you are attending!

---
Star Wars Game Night
1st Saturday of every month!
5:30pm Start.
$10 Entry
100 point lists. 75 Minute rounds. 3 Rounds for the night. Winner takes the medal and other goodies in the kit. Top 4 receive prizing and up to 12 players receive the promo art card.
We play for the X-Wing Game Night Kit at each event. Minimum 4 players for the event to go off. No upper limit.
Let us know you are attending!

---
Store Championship!Date Coming Soon!. 36 Player Capacity
Cost is $15.00 (plus an optional $5 for 2 slices of pizza)
Registartion Deadline is 10:30am on the 26th. 1st round begins promptly at 11am.
Store Championship Prizes
While many players will come to X-Wing Store Championships to compete for the Regional Championship bye awarded to the winner, there are other exclusive prizes up for grabs. Each kit contains enough prizes for the top 32 players.
Champion: The winner receives a Store Championship plaque and a card granting one first-round bye at a Regional Championship of the player's choice.
Top Four: The top four players each receive one challenge coin (plus one for the judge/TO).
Top Eight: The top eight players each receive one acrylic range ruler (plus one for the judge/TO).
Top Thirty-Two: The top thirty-two players each receive one C-3PO alternate art card (plus one for the judge/TO). (not pictured)
No products available