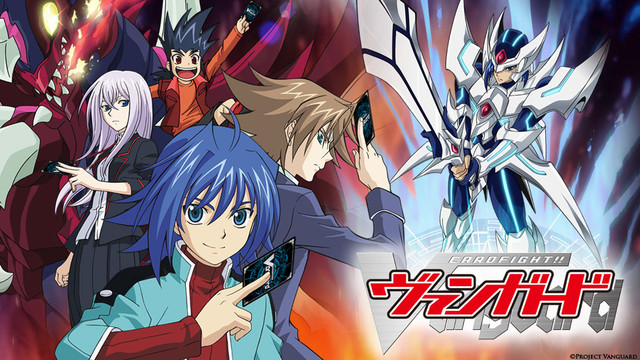 Cardfight!! Vanguard is a story which revolves around the collectible card game with the same name.
On a planet much like the Earth called "Cray", you battle your opponent with the help of your units. Cardfighters become Vanguards, and lead their units towards victory!
Event Times
Evert Saturday at 7pm
Cost: $5 (Tax in)
Format: Clan*
Prizing: Swiss**
Promos PR/0227EN Light Elemental, Sunny

*Clan Fight Format
A deck can only consist of units from one clan. (Including G-Units)
Units from Cray Elemental can be used by any single clan deck, due to its 'CONT: This unit counts as all clans' skill.
Exception for Royal Paladin decks, that can have up to 4 copies of Blaster Dark.
Exception for Link Joker decks, that can have up to as many copies of Reverse units as it wants. (Including Dragonic Overlord "The Яe-birth")
Fighter's Rule applies. 
This is the current standard for Japan and English Format (As of March 30th 2015) and the English Team League

**Swiss style Prizing:
Each round that you win you will receive a booster pack of your choice from the options in our case (CFV only). Anyone who has a Bye will also receive a pack.
Let us know you are attending!

For more information please visit the Cardfight Vanguard Site